Australia's #1 Linkedin Marketing Agency
How will you drive the best leads on Linkedin? Answer: The Megaphone Vortex Model – the #1 testing and scaling method in Australia. Our results for our clients are unrivaled by any other Agency. Our Linkedin experts are making more intelligent testing at the highest scale, more consistently, and faster to build your digital recipe for success.
6 reasons to choose Megaphone:

Bigger, better, bolder.
Data that tells the story, ideas that drive leads, strategy that breeds results. We deliver quality leads for businesses of all industries, sizes and stages.

Targeted innovation.
Audiences are becoming more desensitized, and your competition is engaging smarter. Our ever-evolving strategies land more effectively through deliberate personalisation.

Data in a big way.
Everything we do is underpinned by a massive infrastructure of proven analytical data, built after years and years of testing and refinement. Informed decisions drive results.

Proven track record.
What we do is complicated. Why we're the best is not. #1 rated on Clutch, industry-leading results, and a 96% retention rate – that's the Megaphone difference. Satisfied clients and transparent relationships have built us an outstanding reputation.

Open, proactive customer service.
Offering full access to all of your accounts and full visibility of the services you're paying for, our open and proactive communication gives you long term assurance and peace of mind.

Better partnerships, higher trust.
Our partnerships are truly ROI focused. Why? With shorter terms and lower set-up fees, the pressure is on us to generate more results sooner. We simply need to work harder for you.
Hear what our clients have to say
Trusted by the best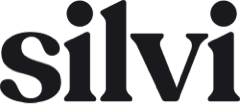 Let's get to work, to grow your business.
You need Australia's best marketers behind you.