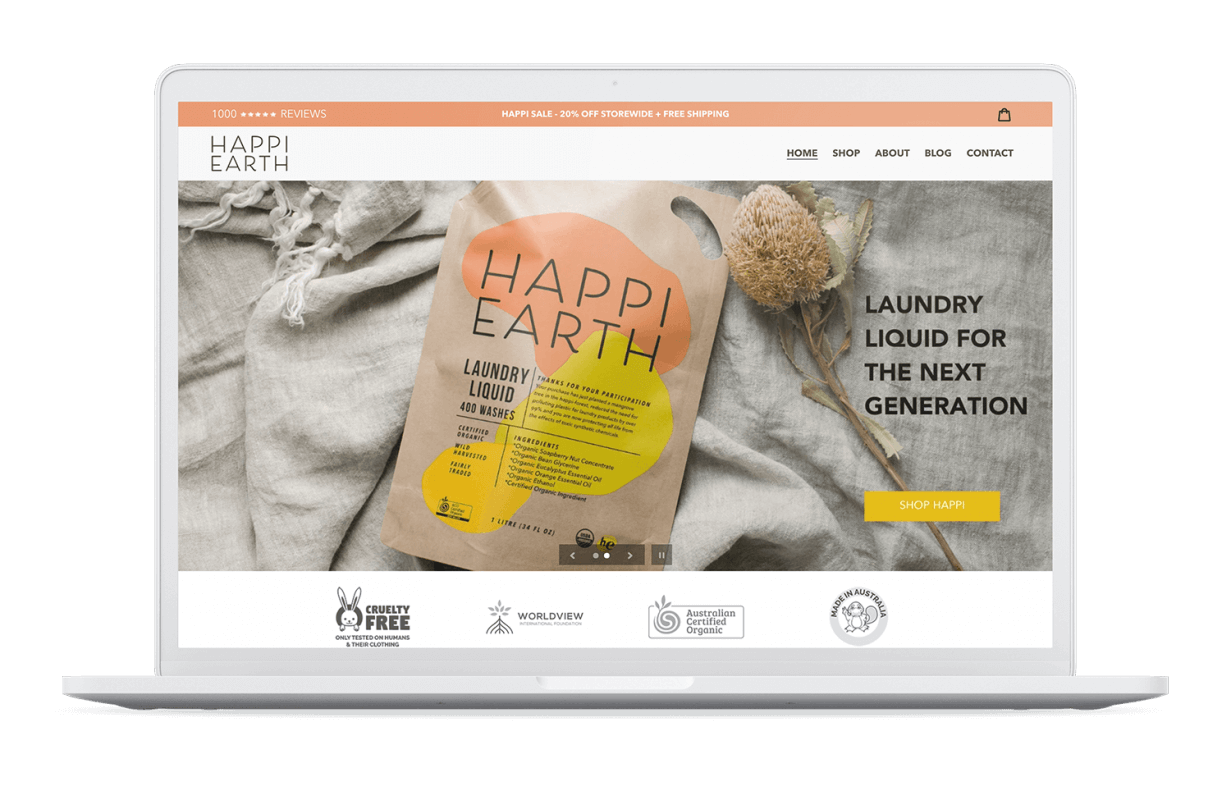 Introduction
As a newcomer entering a competitive space and attempting to market to customers who typically shop in-store; the challenge was three-fold: raise awareness for the brand, convince potential customers to forego alternatives with significant market share and get people to fundamentally shift how they typically purchase their laundry detergent.
Happi wanted to communicate that their environmentally friendly alternative was not just better for the environment, but better for the consumer and a safer, more affordable option for their everyday laundry routine.

Method
Firstly we needed to generate as much awareness and trust as possible for the brand. We understood that without significant social presence and trust, a new product offering in this space was not going to be successful – especially considering the hurdle of attempting to fundamentally shift how customers shop.
Influencer marketing was utilised to align the brand with sustainable thought leaders and engage their audiences. This was supplemented with Facebook and Instagram advertising where we ran potential customers through a multi touch-point funnel, educating them on the key benefits both for the environment and for themselves whilst simultaneously addressing any potential objections they may have.
Finally, we utilised a viral competition to grow their Instagram following and email database.

Results
Through the use of influencer outreach, Instagram and Facebook ads we were able to grow the online following, email database and sales of Happi exponentially. The ads consistently reached relevant audiences through constant split testing and never settling for good but striving for better and better results: