HiSmile.
As a self-funded business with little over 20k to work with, Hismile recognised two things early. Their product represented a gap in the market; an easy to use, convenient, cheap alternative to an existing need: Teeth whitening. They knew In order to be successful they had to use their limited resources effectively. Their target market was and is a body-conscious affluent and young, they understood that how current teeth whitening companies where attempting to reach their audience was not resonating and so they needed a different approach.
In came their influencer marketing strategy. Founders Nik Mirkovic and Alex Tomic invested almost all of their 20k budget in micro-influencers, they recognized that bigger influencers were not financially viable so they focused on sending products to influencers; who's asking price was far smaller, in order to generate shoutouts on their social media platforms. The hope was that their affluent young and engaged followers (micro influencers have 7x the engagement per follower then larger influencers) would follow suit. Their strategy paid off, they were able to reach a huge amount of potential customers through merely giving away a select number of teeth whitening kits.
This catapulted their business and laid the foundation for their success enabling them to gain the capital and credibility necessary to start utilising bigger and bigger influencers. Today they have generated over a million dollars in sales and have worked with some of the biggest names in the world including Conor Mcgregor and Kylie Jenner.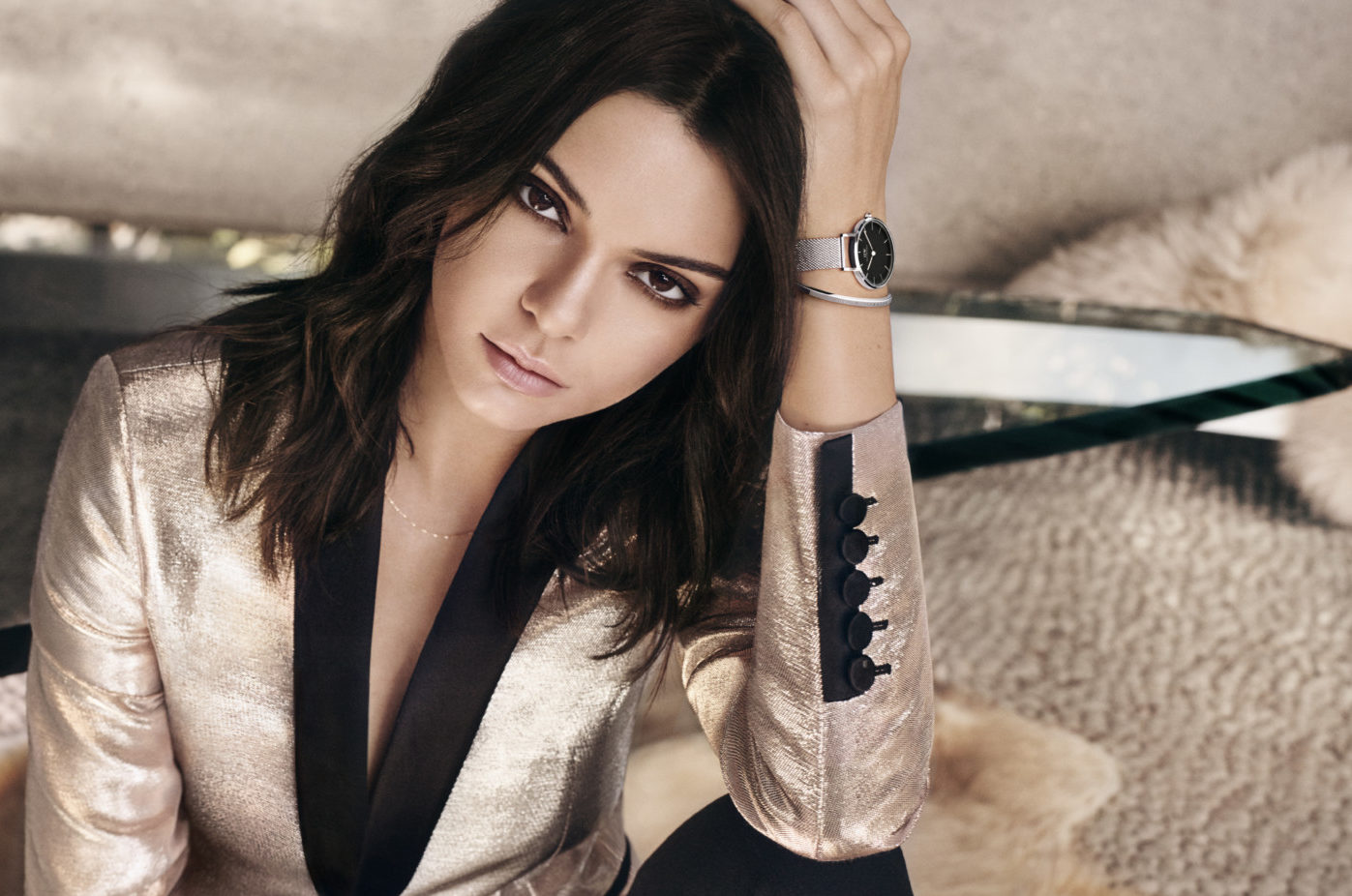 Daniel Wellington.
Perhaps the best example of influencer marketing is Daniel Wellington. No brand were greater pioneers of this extremely effective form of marketing. Daniel Wellington, very similar to Hismile, took what resources they did have (around $30k) and focused on micro-influencers. They understood way back in 2010, when Instagram was in its infancy as a social media platform, that they were far better off utilising their financial means to reach out to smaller micro-influencers rather than big celebrities. The rationale was simple, the total reach of using multiple micro-influencers was similar to that of one mega-celebrity and the asking price but a fraction of their more famous counterparts. Daniel Wellington offered little more than a free watch in exchange for a post on their Instagram accounts. They smartly asked the influencers he worked with to include their own code to offer their followers 15% off, this enabled him to not only provide additional value to potential consumers but effectively track the sales that individual influencers contribute too. This enabled him to track the initial results of the influencer campaign and see the viability.
Traditional advertising could too have enabled him to reach a substantial amount of people but through using influencer marketing it fractioned the costs. Daniel Wellington stands today as the most recognised name in the business of watches. They were able to use their initial investment to get a heap of exposure for cheap, generate a boatload of sales (Now a $228m empire) and focus on bigger and bigger names. They are the perfect example of leveraging influencer marketing to scale their business. Influencer Marketing continues to be their most effective growth strategy.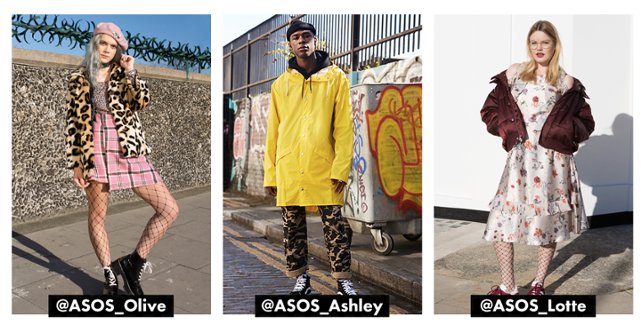 ASOS.
ASOS.com is perhaps the biggest fashion e-commerce site in the world, their revenue in the year 2015 was reported as $2 billion. That is why it is no surprise that they are so innovative in order to become a global powerhouse.
Their influencer marketing strategy was just that. They understood that in order to effectively market to their target audience; fashion focused, ford thinking 20 somethings, they needed to focus on content. Instead of using sponsored posts, e-commerce giant ASOS created sponsored accounts for individual influencers. Known as 'ASOS insiders' their Instagram posts featured ASOS clothing outfits with links to prompt followers to 'buy the look'.
They leveraged existing influencers due to their existing and engaged audience. By using these influencers they were able to avoid having to try to create their own highly engaged audience, something that is especially hard to do as a brand. Thus by encouraging influencers to build a natural and organic audience based around the brand, ASOS is able to widen its reach (and create long-term engagement) without spending money on big advertising campaigns.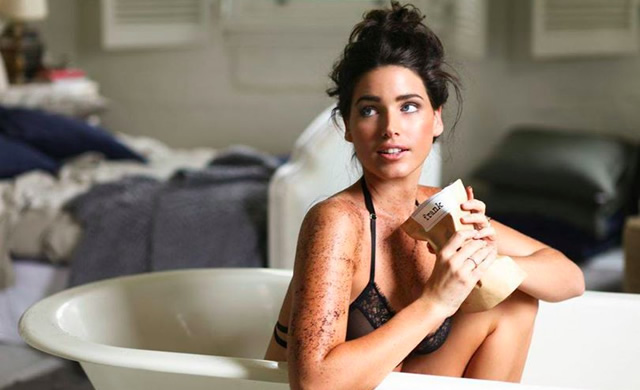 Frank Body.
An Australian-based beauty brand started but four years ago, Launching exclusively on Instagram and Facebook with just one product, its Original Body Scrub. The company has over 1 million social media followers and has sold over 2 million Body Scrubs in 149 countries around the world.
Its beginnings though, as a small startup, there just wasn't a budget for TV commercials or traditional advertising. Influencer marketing and savvy content represented the only possible way they could establish their brand. Within 12 months, Frank Body's Instagram account exploded from 0 to 350,000 followers. Frank Body's had an idea, to take photos of people covered in the scrub using the hashtag #frankeffect, an awesome marketing concept, but without budget to get the concept in front of their audience they needed cheap virality.
They then reached out to influencers and micro influencers to get on board with the hashtag and even sometimes with the scrub. Their posts snowballed into consumer-created content. Soon after their own consumers where using the scrub and creating their own posts with the hashtag.
The user-generated content acted as social proof for the brand that led to a massive spike in sales and provided unique content to Frank that they could use all over their social channels. Frank Body was able to grow their sales & followers and generate user-created content & social proof all through the use of influencer marketing on a limited budget.
Skinnyme Tea.
A detox tea company out of Melbourne Australia became a powerhouse of a business in little over 6 months generating $600,000 in revenue a month. Their business, founded in 2012, was founded on influencer marketing before the term was even recognised as a marketing strategy. Founder van Riel, noticed a purchaser from Tasmania had shared their SkinnyMe Tea purchase via Instagram. That same day, the tea company had its best sales numbers to date generating $1,000 in sales.
Van Riel recognised the huge opportunity, she then went through Instagram accounts that aligned with her target demographic and reached out, offering to send them free tea in exchange for a post. The results were staggering, she was able to take advantage of micro-influencers who hadn't been approached by other companies and leverage their highly engaged audiences for nothing more than a free sample.
Van Riel now states "The reason that micro-influencers are so much more effective than a macro-influencer, in terms of ROI as well, is because often those micro-influencers, their feeds are so much more fresh," she says. "They're like gems." Influencer marketing meant van Riel was able to use this one technique to help grow SkinnyMe Tea to the multimillion-dollar company it is today. "It's the most effective digital marketing technique that there is right now, in terms of ROI,"